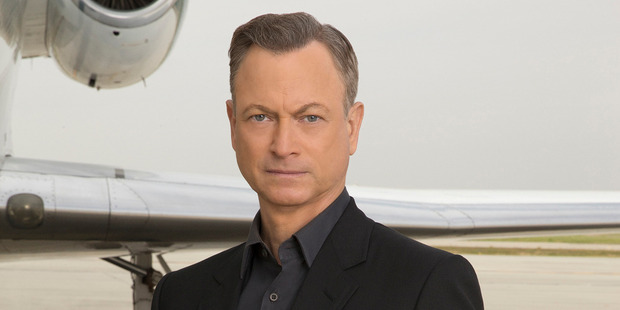 Criminal Minds: Beyond Borders is not the first to be spun off from the long-running FBI series, that was 2011's short-lived Suspect Behaviour.
Nor is it the first crime spin-off to star Oscar-nominee Gary Sinise, that was CSI: New York, which finished a nine-season run in 2013.
"I wasn't necessarily sure that I wanted to come back into another spin-off, because I had already done that," Sinise tells TimeOut.
"But they explained what they were trying to do; it made sense to me; I liked the idea of the character; I liked the other show; and I thought this would be, if I am going to give it a shot, this would be a good one to try."
Combining the "other places are scary" tone of the English doco series Banged Up Abroad with the slickness of a modern American crime procedural, Beyond Borders follows Agent Jack Garrett (Sinise) and his team of worldly FBI specialists who snap into action whenever one of the 68 million Americans who travel overseas every year gets into trouble.
"That's one of the interesting things about this show, that every episode takes place in a different environment, different set of rules, different country, different cultures."
Season one alone promises to take us to Thailand, Belize, Mexico. India. Cuba, Morocco, Spain and Haiti, although most of these locations will be created in Los Angeles, where the show shoots.
"I get to pretend I'm travelling a lot," says Sinise.
Mac Taylor, Sinise's character in CSI: NY, was somewhat defined by having lost his wife in 9/11, making him a bit of a loner. Sinise says he knew early on he wanted to go in a different direction with Garrett.
"Garrett is a law enforcement officer who has a successful family life; he's got a lot of kids, and he's married to his high school sweetheart, and they've raised a family. And that is representative of so many of our law enforcement officials, actually. They're not all guys who just can't go to sleep at night. Even though they see a lot of very dark and terrible things, there's a whole faction of law enforcement people who raise their kids and have families, and somehow find their way through navigating the home life with the job. And we wanted to explore that."
When: Mondays, 8.30pm
What: Gary Sinise gets a new squad
Where: TV One
– TimeOut
This entry passed through the Full-Text RSS service – if this is your content and you're reading it on someone else's site, please read the FAQ at fivefilters.org/content-only/faq.php#publishers.
Recommended article from FiveFilters.org: Most Labour MPs in the UK Are Revolting.