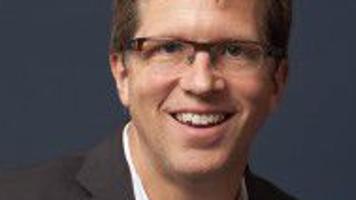 DIETRICH — One of the country's top trial lawyers is joining the civil lawsuit against the Dietrich School District stemming from the October 2015 locker room attack of a black, mentally disabled football player.
The suit claims administrators and football coaches ignored months of racial, physical, emotional and psychological abuse of the student leading up to the coat-hanger assault.
Mark Lanier, a Houston-based attorney, said he decided to join the case because it's "about the most appalling thing" he's ever seen.
"It's outrageous. It's horrible," Lanier told the Times-News on Wednesday. "As a lawyer, if I can help in a case like this and I don't, they ought to take away my bar card."
Lanier was named Trial Lawyer of the Year in 2016 by the National Trial Lawyers Association after he won, among other high-profile decisions, a more than $1 billion verdict against Johnson & Johnson. The Lanier Law Firm was also named one of the 25 most influential for 2017, and Lanier was named one of the most influential attorneys of the 2000s by the National Law Journal.
The Dietrich civil suit is a nationally important case, Lanier said.
"My goal is to make sure no student in Idaho or anywhere else has this problem again," he said. "We need to do something to protect our children who don't fit in, aren't the right color, aren't the right religion and don't fit that model profile. There's a chance to do something here."
The criminal cases stemming from the locker room attack have all been resolved, but the civil lawsuit seeking $10 million is ongoing, with the next hearing set for May 9. Trial dates have not yet been scheduled.
The civil suit claims football coaches and school administrators "were aware of or should have been aware of numerous incidents in which the plaintiff was subject to severe and pervasive harassment, racial discrimination, mental and physical assault and battery culminating in a vicious anal rape by several white male students."
The suit was filed last May by local attorneys Keith Roark and Lee Schlender. They recently approached Lanier about joining the case – a proposition the high-profile attorney was initially wary about accepting because of his busy schedule.
"I get a lot of requests, and generally I don't have time to do it," Lanier said. "But (Schlender and Roark) said, 'We've got a case we think you might like to be involved in. This one may appeal to your core sense of right and wrong.'"
After looking over the case, Lanier didn't hesitate.
"Absolutely, sign me up," he said. "I'm in."
#video-ad-asset-container,
#video-ad-asset-container-played max-height: 0px; overflow: hidden; -webkit-transition: max-height 1.5s; -moz-transition: max-height 1.5s; transition: max-height 1.5s;
#video-ad-asset-container.expand max-height: 1500px;
#video-ad-asset-container .video-responsive-ad position: relative; padding-bottom: 56.25%; padding-top: 30px; height: 0; overflow: hidden; margin-bottom: 20px;
There were three main motivating factors, Lanier said. The need for the school district to be responsible; the "egregiousness of it all"; and because he "cares deeply about racial issues."
"America is at a place where we have to find a way to be accepting of people of different race, religion, gender, or even political affiliation," Lanier said. "The racial overtones appealed to me."
Schlender filed paperwork in the case last week that would allow Lanier and two associates, Richard Meadow and Kevin Parker, to join the plaintiff's legal team without being licensed by the Idaho Bar Association.
"It just means we're going to have one of the best trial lawyer teams in the country," Schlender said about what Lanier's addition to the case meant.
Schlender said Meadow is a longtime colleague. It was through Meadow that Schlender first approached the Lanier Law Firm.
"They thought it was outrageous," Schlender said, "that this kind of thing shouldn't happen."
Schlender said earlier this year that there had been no settlement talks and the case was headed toward trial. Lanier, who would act as the lead attorney at trial, echoed that sentiment Wednesday.
"This is a tragic situation," he said. "It won't get resolved by simply writing a check."
Lanier was adamant he was not apprehensive about taking the case despite a criminal plea agreement that seemed to favor defendant John R.K Howard, who avoided prison and jail and could have his felony conviction expunged with good behavior while on probation.
"They used a coat hanger to anally rape this guy," Lanier said. "I've got enough evidence."
In Idaho's district court, where the criminal charges played out under Idaho law, the assault with the hanger is not considered a rape.
But U.S. District Court, where federal law rules, is different. The U.S. Department of Justice defines rape as "The penetration, no matter how slight, of the vagina or anus with any body part or object, or oral penetration by a sex organ of another person, without the consent of the victim."
Schlender expects that the judge next month will set a trial date for sometime in the fall, and Schlender fully expects the case to reach trial, saying there have still been no serious settlement discussions with the school district's attorneys.