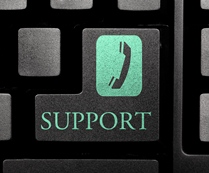 The State Bar offers participation in lawyer referral programs to attorneys interested in expanding their client base by getting matched with Wisconsin residents who need legal help.
The State Bar of Wisconsin Lawyer Referral and Information Service (LRIS) connects attorneys with clients who are pre-screened for legal issue, geographic location, and ability to pay. Members of the public contacting LRIS are directed to services provided through three primary programs:
Lawyer Referral
Lawyer Hotline
Modest Means Referral
Lawyer Referral matches potential clients with attorneys for fee based representation and provides information on legal resources statewide. Lawyer Hotline provides brief answers to basic legal questions. The Modest Means Referral service matches clients whose income is too high to qualify for legal services and too low to afford standard legal fees, with attorneys who agree to make payment arrangements or accept lower than their usual fees.
The Lawyer Referral Anti-Bias Pro Bono panel provides victims of hate crimes and harassment with referrals to attorneys who will provide a limited scope consultation at no-cost to help the caller determine their legal rights, resources for reporting hate crimes and harassment, and to get answers to questions on how to pursue their complaint with law enforcement and the criminal or civil justice systems.​ LRIS has created a referral system where callers can quickly identify their issue and get referred to an attorney on a pro bono basis.