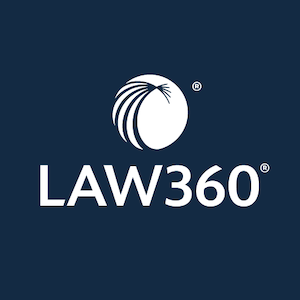 Law360, London (January 23, 2017, 3:12 PM GMT) — Hogan Lovells announced Monday that it has hired the Financial Conduct Authority's chief criminal counsel and "leading name" as partner at its London financial services litigation practice.
Claire Lipworth will join Hogan Lovells in April, and will work across the law firm's financial services litigation, investigations and white collar fraud practice, bringing her criminal expertise and "leading name," the firm said.
Lipworth has been at the FCA since 2009, most recently as chief criminal counsel, from January 2014, and before that as a senior lawyer in the watchdog's enforcement and financial crime division. She was a leading figure in the FCA's decade-long investigation into insider trading, known as Operation Tabernula, which has become the largest and most complex prosecution in the watchdog's history.
Speaking on her return to private practice, Lipworth said, "Hogan Lovells has a truly market-leading financial services litigation team, which advises some of the largest banks and other financial institutions globally on some of their most critical business issues.
"It will be a fresh and interesting challenge for me working with such high-profile clients on criminal liability issues and advising on the likely approach of regulators and prosecutors," added Lipworth, who spent 10 years as a partner at business crime firm Peter & Peters before joining the FCA.
Last May, the FCA's Operation Tabernula case secured two jury convictions, of former Deutsche Bank AG managing director Martyn Dodgson and DeskSpace Offices director Andrew Hind. The sentences for Dodgson and Hind — four and a half years and three and a half years, respectively — are among the most severe the watchdog has won. Indeed, Dodgson's sentence set a new high watermark for the FCA.
Another recent victory for the FCA was the sentencing of former Blackrock investment manager Mark Lyttleton to 12 months in prison for insider-dealing stemming from trades in energy companies in 2011. The FCA and its predecessor, the Financial Services Authority, have between them secured 32 convictions in relation to insider dealing, through a mix of trials and plea deals.
"Financial institutions and other corporate clients are facing ever-increasing exposure to potential criminal liability for offenses including money laundering, bribery and corruption, economic sanctions and tax evasion, and there are new offenses waiting in the wings," said Jon Holland, head of financial services litigation at Hogan Lovells, referring to the U.K. government's call for evidence this month on the inclusion of stricter offenses in the corporate criminal regime.
"Claire's experience in private practice and at the FCA makes her uniquely well-equipped to advise clients on these issues," he added, "and I am delighted to welcome her to the team."
–Additional reporting by Alex Davis. Editing by Ed Harris and Rebecca Flanagan.