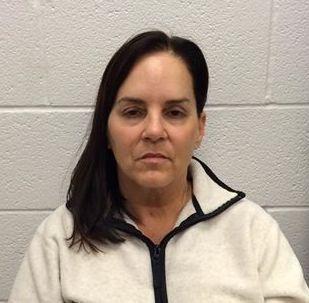 #ndn-video-player-1.ndn_embedded .ndn_floatContainer margin-top: 10px; margin-bottom: 20px;
#ndn-video-player-2.ndn_embedded .ndn_floatContainer margin-top: 10px; margin-bottom: 20px;
The embezzlement case against Anne Williams stalled Friday in circuit court after she abruptly fired her primary attorney and an associate lawyer quit the case that alleges the misuse of large sums of money intended for the care of animals through the defendant's now nonexistent horse rescue effort.
Orange County Circuit Judge Daniel Bouton issued a stern warning to the 58-year-old Williams, though saying he was not accusing her of doing anything wrong.
"I don't want you to think you can just go through attorney after attorney after attorney to try and delay, delay and delay the proceedings," the judge said of the three lawyers she went through in the last 16 months. "There will come a time when we have to balance your rights with the need to move this case forward."
Associate attorney Michael Hu Young of Richmond appeared in court Friday ready to argue several defense motions he had drafted for Williams, but instead ended up filing a motion to withdraw as her counsel, which Bouton granted. Young said he rarely quits a case.
"I'm old school—I stay on a case until the final decision," Young said.
In this case, he said his firm asked him to stop representing Williams because of its financial focus and the fact that he had not served as her primary counsel. Alexandria attorney John Zwerling was in that role until Williams dismissed him.
"The problem that led to me firing Mr. Zwerling only occurred last night," Williams said Friday morning, pressed by the judge about why she didn't have an attorney.
Orange attorney Thomas Purcell acted as her original lawyer when she was arrested Oct. 26, 2015, in a separate but related case charging Williams with 27 misdemeanor counts of animal cruelty. Those charges came after the Orange County Sheriff's Office reported finding more than 100 horses, cats, dogs and other animals starving, dying, sick or dead at Williams' Peaceable Farms in Somerset.
Purcell no longer represents Williams either; she is set to face the animal cruelty charges at trial March 31 in Orange County General District Court.
Williams was re-arrested March 28, 2016, on 13 felony counts of embezzlement carrying a maximum sentence of 260 years in the state penitentiary, according to court records. She remains free on $100,000 bond.
Bouton advised her Friday to get a new attorney quickly.
"You are here in circuit court on some very serious charges without an attorney," the judge said, adding, "You certainly have the means to afford counsel."
Bouton ordered her to be back in circuit court April 3 with her new attorney or a letter from the attorney indicating representation, and she agreed that she would.
#ndn-video-player-3.ndn_embedded .ndn_floatContainer margin-top: 10px; margin-bottom: 20px;