Adam Rodriguez makes his entrance as Luke Alvez on the Criminal Minds premiere, "The Crimson King."
Do you think The Crimson King is the name of one of the 13 fugitives? I'm going all in and saying yes. 
Of course, his arrival on Criminal Minds Season 12 Episode 1 feels bittersweet with all the backstage upheaval that came after the premiere was filmed.
Take a look through the photos and let us know your thoughts. The team looks good together so far, and there's more to come. Don't forget, you can watch Criminal Minds online to relive the old days.
1. Luke and Hotch Talk – Criminal Minds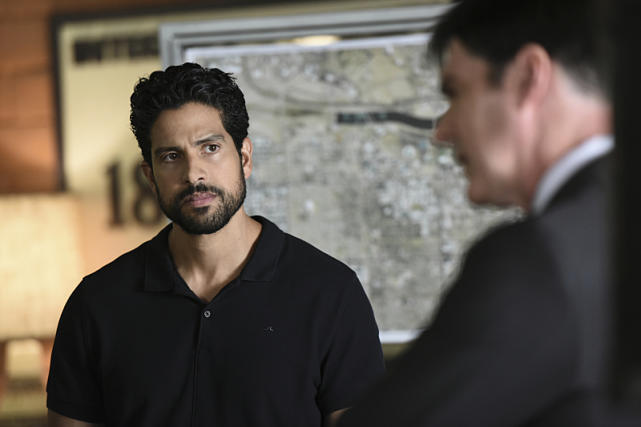 New agent to the BAU team talks with Hotch, probably getting up to speed on what they know about the 13 agents on the run.
2. Getting the Job Done – Criminal Minds Season 12 Episode 1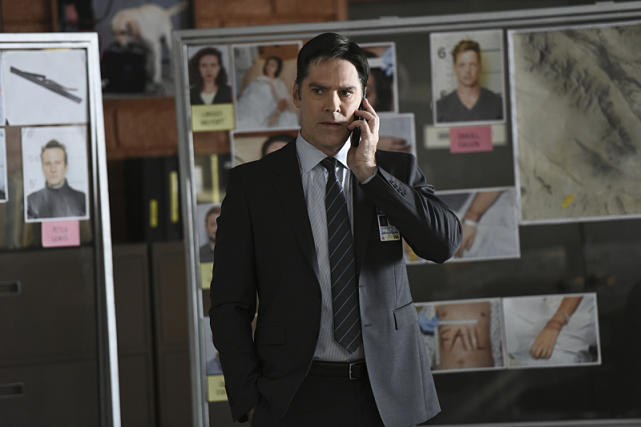 Aaron Hotchner has always been known to get the job done. When this photo was taken, nobody had any idea his departure from BAU was only a short time away.
3. Listening Intently – Criminal Minds Season 12 Episode 1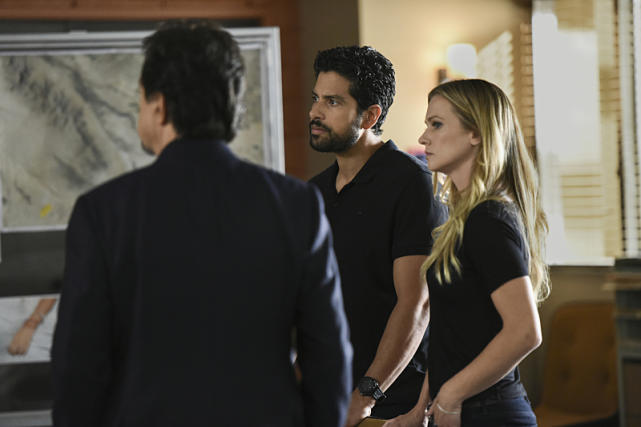 Rossi is addressing the troops as they get ready to hit it hard. There were 13 fugitives at the end of Criminal Minds Season 11, but rumors have it we may start Season 12 with four already captured. That will take some of the pressure off this new team.
4. Catching Up – Criminal Minds Season 12 Episode 1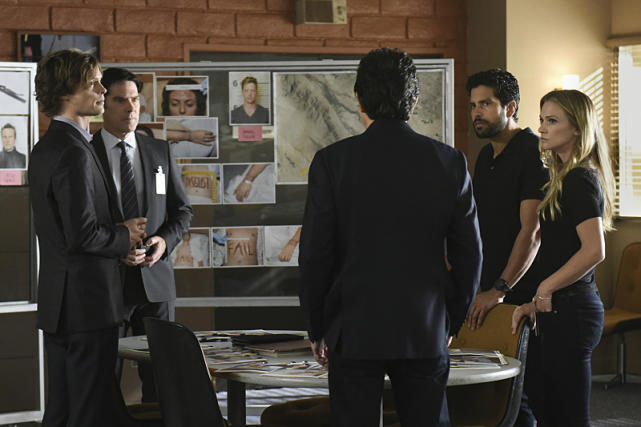 This is a team that will soon change again. Spencer, Hotch, Luke, AJ and Rossi are together and ready to roll.. Tara must be elsewhere, because she's been pretty on top of things otherwise.
5. Tara on the Ready – Criminal Minds Season 12 Episode 1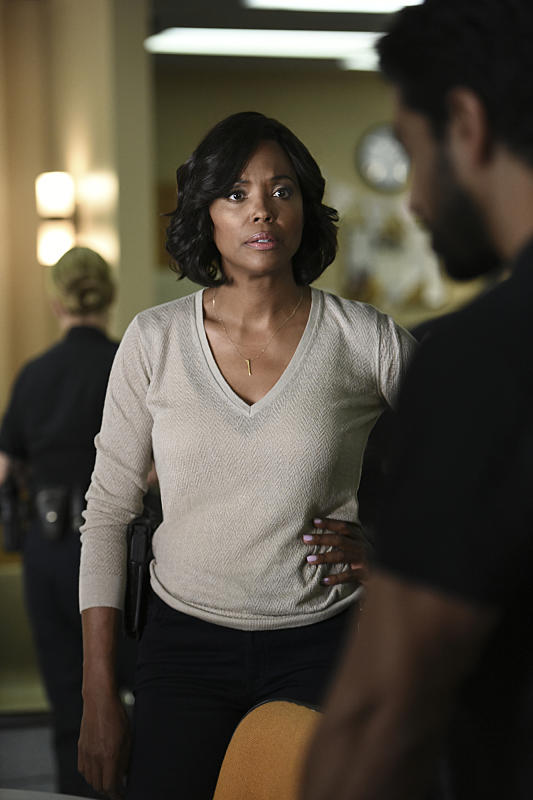 Aha! Here's Tara Lewis, one of our newest team regulars. She'll be working to help track the crazy guys who could have quite easily killed her while she was locked inside the wacko ward during the prison riot.
6. Luke Alvez – Criminal Minds Season 12 Episode 1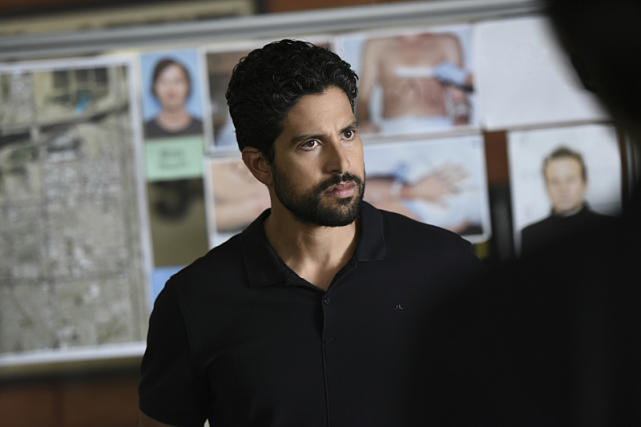 What we know about Luke is his specialty has been fugitives, so his expertise will be highly valued as a member of the BAU. He's surely nice to look at, if you don't mind a superficial comment!
Wait! There's more Criminal Minds Photos from "The Crimson King"! Just click "Next" below: