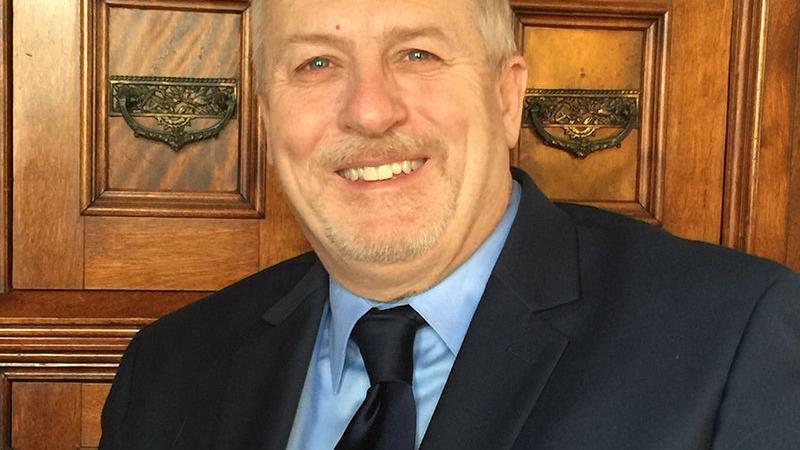 While Congress has much to do in the new year, near the top of the U.S. Senate's to-do list should be the confirmation of Michael B. Brennan to the 7th Circuit Court of Appeals.
Nominations to the United States Supreme Court have become the occasion of national drama. We pay less attention to the selection of judges for our lower federal courts. That's a mistake. While we don't often remember their names, federal judges have had a significant impact on important issues ranging from the president's proposed travel ban to environmental rules, labor issues and our civil liberties. The Supreme Court reviews very few of these decisions. What our lower court judges do matters.
The 7th Circuit Court, serves as the appellate level for federal cases that originate in Wisconsin, Illinois and Indiana. It consists of 11 judges and two of those seats are "reserved" for judges from Wisconsin. Unfortunately, one of those two Wisconsin seats has been vacant since 2010. This nearly eight-year vacancy has the dubious distinction of being the longest opening in country.
We could indulge ourselves in accusations and recriminations as to how this happened, but that won't fill the vacancy. But the Senate can fill it by objectively reviewing Judge Brennan's qualifications for the court and casting a yes or no vote based on that alone. By that standard, I am hard pressed to think of anyone more qualified to serve on the court.
There are two things to keep in mind when reviewing a judicial candidate. The first is his or her experience and capabilities as a lawyer. As someone who has served on the Federal Judicial Nominating Commission for almost five years, I can tell you that the breadth of Brennan's experience is unusual. He has been in private practice, having worked at two of Milwaukee's finest law firms. But he also has experience in criminal law. As an assistant district attorney in Milwaukee County, he prosecuted felony and misdemeanor cases and lead the prosecution's efforts in approximately 50 trials. And he has served on the bench. As a Milwaukee Circuit Court judge, he presided over nearly 300 trials. In 2005, he was affirmed by higher courts more than any other judge in the state. This trifecta of experience — civil law, criminal law prosecutor and judge — is unusual.
Not surprisingly, Brennan has been recognized by the American Bar Association as "well qualified" for this nomination, the highest rating awarded by the ABA. On a personal note, I have known Judge Brennan for 25 years. I have never heard anyone question his legal capabilities. He is a thoughtful and thorough lawyer.
We also want judges who understand and respect the rule of law and the proper role of the judiciary. Judge Brennan once told me something that I have repeated frequently. The role of a judge involves "self-abnegation." In other words, it involves following the law and not one's personal preferences. Out of the courtroom, Judge Brennan has been a staunch advocate of "originalism." The idea that the Constitution should be read to mean what those who adopted it would have understood it to mean. This is not an easy task and it does not mean the old principles cannot be applied to new circumstances or that new constitutional language such as the 14th Amendment's equal protection clause should be ignored. But what originalism does do is root the courts in law and not politics. As I noted last year, "By attempting to discern what the people who adopted a constitutional provision understood it to mean, judges seek to limit themselves to those constitutional restraints on democracy that 'We the People' actually adopted." This is what separates judges from legislators. Judge Brennan will not change the legal strike zone regardless of who is on the mound.
Michael Brennan is unquestionably qualified to serve on the Seventh Circuit. More than that, he would be an outstanding selection because of his extensive experience, outstanding ability and deep understanding and respect for our Constitution and the rule of law. There is no reason, apart from petty politics, that he should not be swiftly confirmed by the U.S. Senate when they reconvene in 2018.